Throat Lozenges With Herbs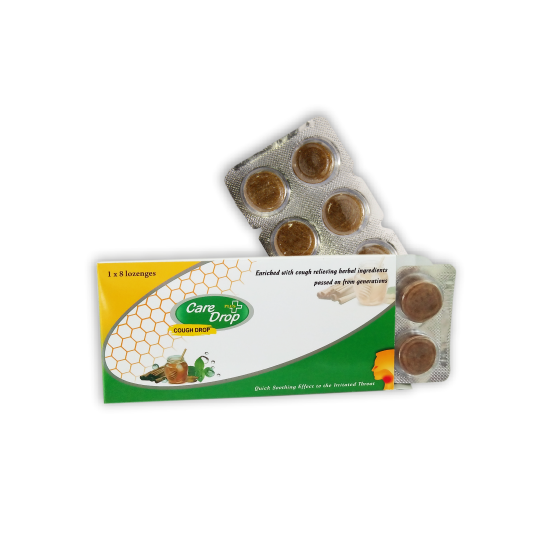 Throat Lozenges With Herbs
Care Drop Plus is Special Formulation for Throat Diseases like Cough & Cold. Care Drop Plus Cures all types of cough, Soar throat, pharyngitis, Laryngitis, Bronchitis.
All Natural Ingredients Present in Care Drop Plus are much helpful in relieving the Mucus which is the base of Cough & Cold and Provides the required Immunity against throat infection.
Honey
Liquorice
Tulsi
Turmeric
Menthol
Eucalyptus Oil
Spearmint
Camphor
Cinnamomum
Dissolve Each Lozenges in mouth and repeat every two Hours if required.
Pack Size: Single Strip box of 8 Drops.
Caution: Keep away from Direcy Sunlight.
Buy Now