Digestive Candy (Green Mango & Tamarind)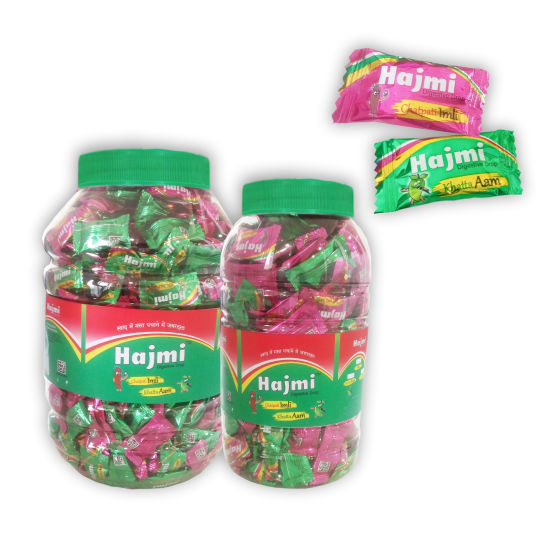 Digestive Candy (Green Mango & Tamarind)
Absence of well-balanced diet results in infrequent bout of indigestion. Digestive Candy helps in easy digestion
Life in the fast lane often leaves us too busy to cook nutritious meal at home. Absence of well balanced, non nutrititive diet leads to constipation and diarrhoea. While more serious diseases such as high blood pressure and heart disease can result from consumption of such diet for years. Hajmi is a digestive candy used after meals. It helps in digestion and is also frequently used as a mouth freshner.
Citric Acid
Black Salt
Rock salt
Dry Ginger
Piper Longum
Cumin Seeds
Black Pepper
Hajmi is a digestive candy mostly used after meals or anytime as mouth fresheners.
Flavors: Aam(Mango) & Imli(Tamarind).
Pack Size: Mix flavor Packing in 100 pcs Pouch & 250 pcs & 750 pcs Jar.