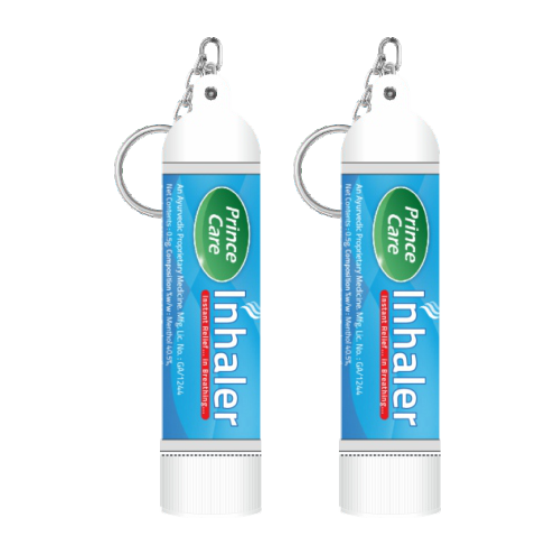 Nasal Inhaler
Inhaler is a hand-held device that delivers herbs in vapour form.
The secret of Prince Care Inhaler's power lies in its unique Ayurvedic formula, which is the blend of essential oils. It provides instant relief for dry, inflamed nasal passages due to colds, allergies, hay fever, and other nasal irritations.
Pleasant, refreshing, vapor Action. The safe, natural way to temporarily refresh nasal passages and soothe stuffy noses with invigorating aromatic action. No side effects due to decongestants.
Eucaluyptus
Cajeput
Terpine Oil
Nutmeg Oil
Camphor
Wintergreen Oil
Menthol
Prince Care Vapor Inhaler can be used as often as needed. Safe for ages above 6 years.
Pack Size: Available with and Without Key Chain & also in Blister pack.
Caution: The use of this inhaler by more than one person may spread infection.