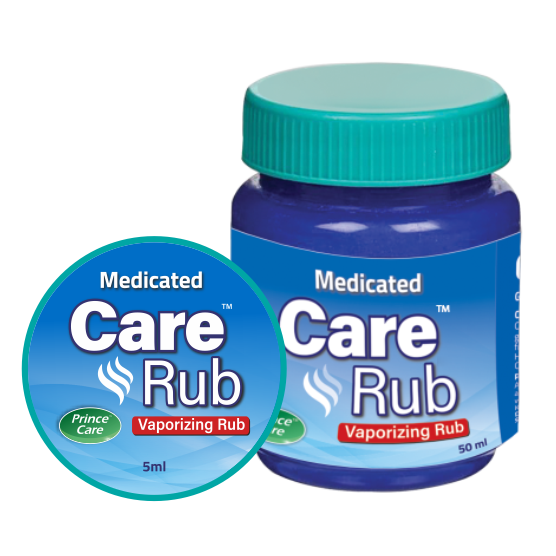 Vaporizing Rub
Cough & Cold are common problems and are caused by various factors like cold weather, humid weather, infection, allergies, etc.
Care Rub helps in Cold, opening blocked nose, Head ache, Body ache, cough and keep your breath maintained for comfortable sleep.
Camphor
Terpin Oil
Eucalyptus oil
Menthol
Wintergreen Oil
Nutmeg oil
Thymol
Cajuput Oil
Apply Externally on Chest, Back, Forehead, Nose, etc. for respective relief of pain and mucus to freshen up your bearthing.
Pack Size: A Bottle of 5 gm, 10 gm,25 gm, 50 gm.
Caution: Care Rub is for External use only.