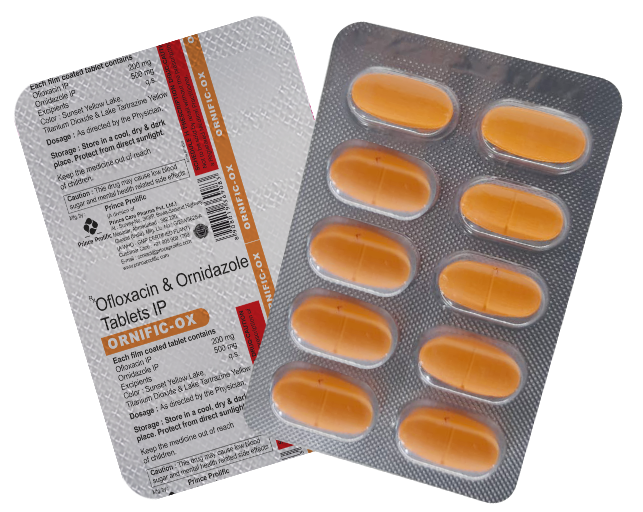 ORNIFIC-OX
Composition: Ofloxacin 200mg + Ornidazole 500mg
Mode of Action: Ofloxacin works by preventing the bacterial cells from dividing and repairing, thereby killing the bacteria. Ornidazole kills parasites and anaerobic bacteria that cause infections by damaging their DNA.
Oflaxacin is anti-bacterial APIs that treat wide array of bacterial infections & Ornidazole is Anti-parasitic and Anti-bacterial
Take this medicine in the dose and duration as advised by your doctor. Swallow it as a whole. Do not chew, crush or break it.