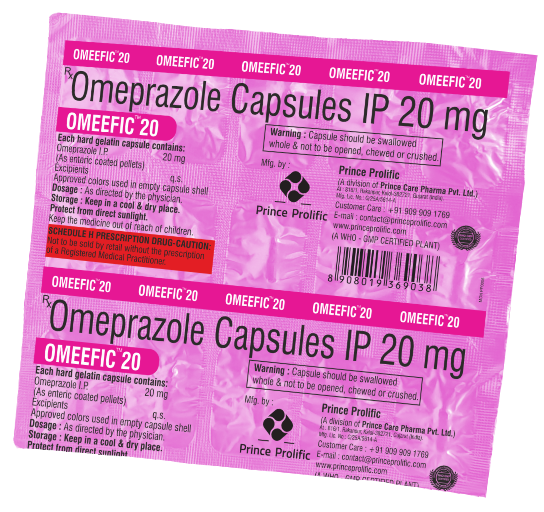 OMEEFIC 20
Compositon: Omeprazole 20mg
Mode of Action: Omeprazole is a proton pump inhibitor (PPI). It works by reducing the amount of acid in the stomach which helps in relief of acid related indigestion and heartburn.
Omeprazole is used in the treatment of heartburn, gastroesophageal reflux disease (acid reflux) and peptic ulcer disease.
Take this medicine in the dose and duration as advised by your doctor. Swallow it as a whole. Do not chew, crush or break it.
Packing: 1x15 strip Alu Alu