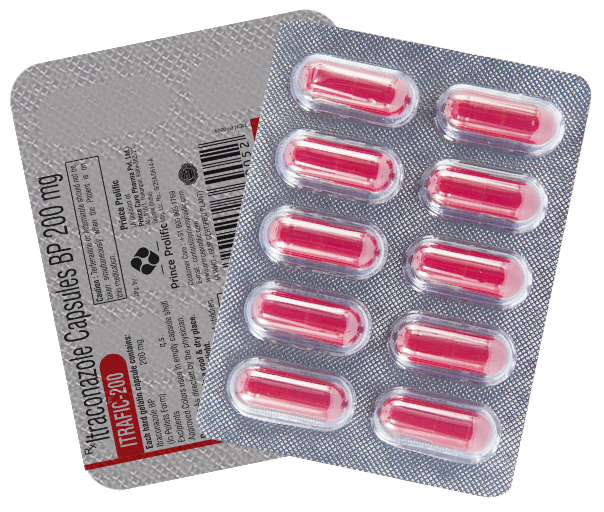 ITRAFIC-200
Composition: Itraconazole BP 200mg
Mode of Action: It kills and stops the growth of the fungi by destroying its cell membrane, thereby treating your infection.
Itraconazole is a highly effective Anti-fungal API.
Take this medicine in the dose and duration as advised by your doctor. Swallow it as a whole. Do not chew, crush or break it.