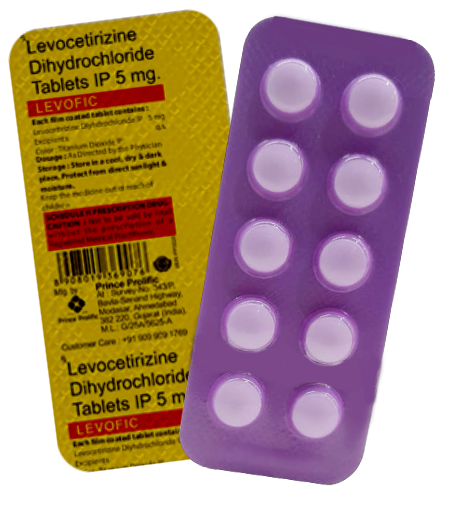 LEVOFIC
Composition: Levocetirizine Dihydrochloride 5 mg
Mode of Action: It works by blocking histamine that your body makes during an allergic reaction.
Levocetirizine is an antihistamine used to relieve allergy symptoms
Take this medicine in the dose and duration as advised by your doctor. Swallow it as a whole. Do not chew, crush or break it.