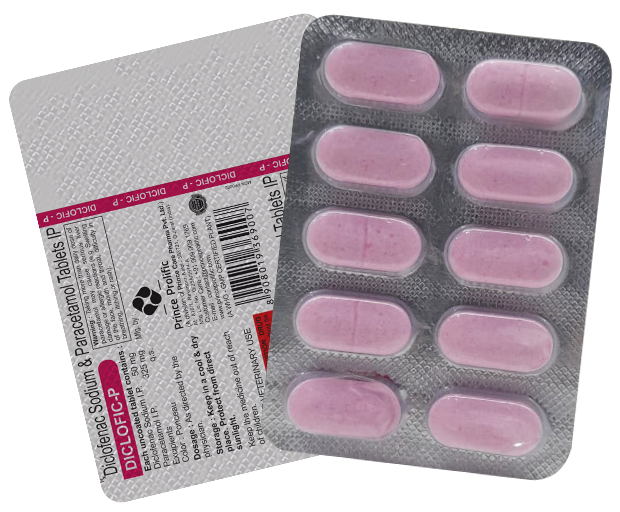 DICLOFIC-P
Composition: Diclofenac Sodium 50 mg + Paracetamol 325mg
Mode of Action: They work by blocking the action of chemical messengers responsible for pain, fever and inflammation (redness and swelling).
Diclofenac and Paracetamol are highly effective anti-inflammatory active pharmaceutical ingredients
Take this medicine in the dose and duration as advised by your doctor. Swallow it as a whole. Do not chew, crush or break it.
Packing: 1X10 Blister
Warning: Taking more than daily dose of Paracetamol may cause serious liver damage or allergic reaction (swelling of the face , mouth and throat, diffuculti in breathing itching and rash.)