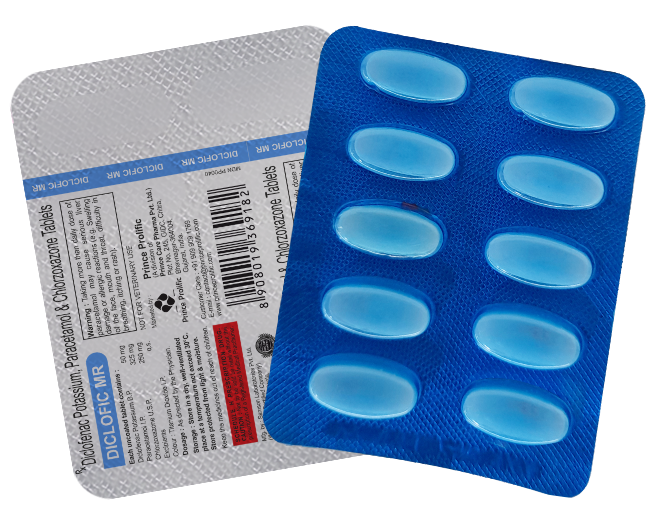 DICLOFIC MR
Composition: Diclofenac Potassium 50mg, + Paracetamol 325mg +Chlorzoxazone 250mg TAB
Mode of Action: The muscle relaxant works on the centers in the brain and spinal cord to relieve muscle stiffness or spasm, thereby improving movement of muscles. The pain relieving medicines work by blocking the release of certain chemical messengers in the brain that cause pain and inflammation (redness and swelling).
Diclofenac & paracetamol are highly effective Anti-inflammatory APIs & Chlorzoxazone is a Muscle relaxant API.
Take this medicine in the dose and duration as advised by your doctor. Swallow it as a whole. Do not chew, crush or break it.
Packing: 1x10 Blister
Warning: Taking more than daily dose of Paracetamol may cause serious liver damage or allergic reaction (swelling of the face , mouth and throat, diffuculti in breathing itching and rash.)