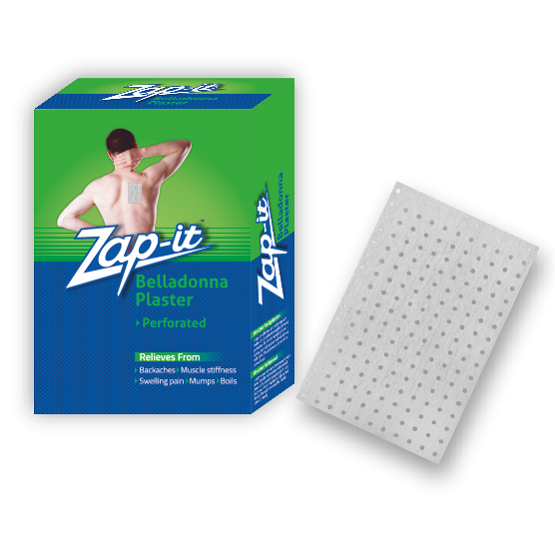 Zap-it Belladonna Plaster
Relieves from backaches, Muscle, Stifness, Swelling Pain, Mumps and Boils.
0.25% of Belladonna Extract
In Plaster Mass Q.S. 100%
Direction of Application:-
Clean the affected part with soap and water.
Dry the skin throughly.
Remove protective film from plaster.
Cover aching part with the plaster and smooth out with hard.
The plaster can be worn for several days.
Direction for Removal:-
Loosen one corner and take away in quickly jerks.
If preferred moisten with a small piece of cotton with surgical spirit, turn back one end of the plaster slightly and drop a little spirit to make the plaster come off easily.
Packing:-
Contain Belladonna Extract
Perforated Plaster Size 10x17cm
Pouch pack :- 1x10 Plaster