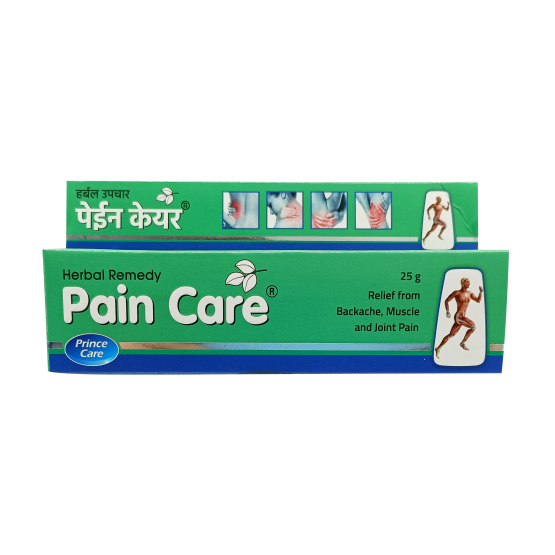 Pain Relieving Ointment
Pain Care relief ointment is the best natural solution for Muscular pain, inflammation and arthritis. The pain of arthritis may come from different sources, such as inflammation of joint tissue, tendons or ligaments, muscle strain and fatigue. Factors that contribute to pain include swelling within the joint, the severity of inflammation (associated with heat or redness), and the extent of damage within the joint.
Camphor
Terpin Oil
Eucalyptus Oil
Wintergreen Oil
Thymol
Menthol
Massage can help any pain originating from muscle tension e.g. legs, back, neck, and shoulder pain. Releasing tightness and tension in muscles is the most obvious effect of a good massage. One can do it at home and reap the benefits of this luxurious therapy.
Pack Size: Tube of 12 gm and 25 gm
Cautions: Pain Care Ointment is for external use only.