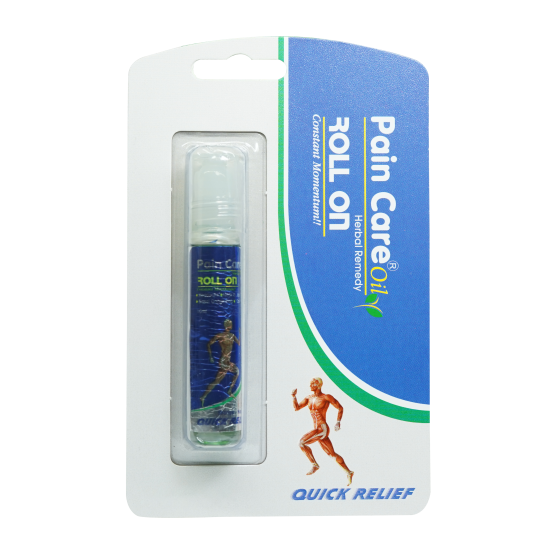 Pain Care Roll On
Effective in headache, Joint pain, Nasal congestion and cold.
It quickly absorbed from applied area and quickly start its action because of strong active combination
Kapoor: It is an approved topical analgesic and anaesthetic used to relieve pain.
Menthol: It is used for temporary relief of congestion in the nose caused by various conditions including the common cold, sinusitis, hay fever, and allergies.
Wintergreen Oil: It produces anti-inflammatory effect and act as topical pain reliever.
Terpin ka tel : It is considered good for nasal decongestion and cough
Eucalyptus oil: It is useful in inflammation control as well as pain management are required for rapid recovery and functionality.
Apply Roll On over the forehead and also on palm to inhale.
Advanced Roller Boll technology. Quick action and fast relief
Warning: For External use only. Keep away from children. Keep away from open wound and eyes
Storage Condition : Store Dry & Room Temperature
Product shelf life: 2 Years