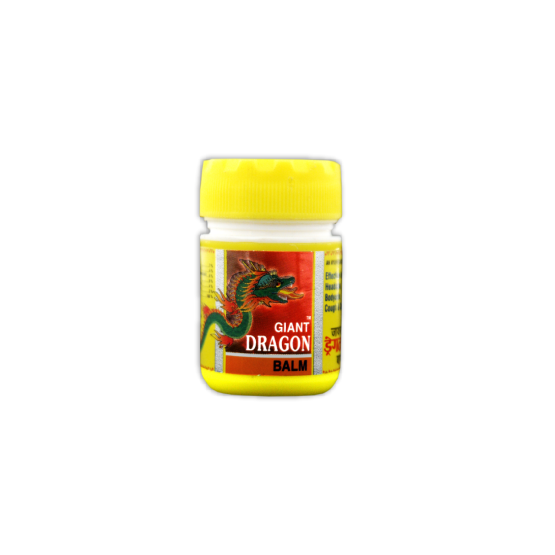 Pain Relieving Balm (Yellow)
Giant Dragin Balm is effective as a mild analgesic,countering irritation and for promoting blood flow. it is useful in Headache, Backache, Bronchitis, Joint Pains, Inflammation and in Cough & Cold.
Camphor
Eucalyptus oil
Wintergreen oil
Menthol
Tea oil
Clove
Apply sufficient quantity of Giant Dragon pain relief balm on affected area and rub gently.
Pack Size: Bottle of 10 gm.
Caution: Giant Dragon Balm is for External Use Only.