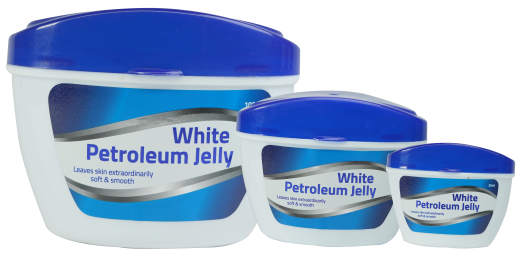 White Petroleum Jelly (Perfumed)
The essential purpose of a White Petroleum jelly is to keep the skin moist.
Lubricating agents, active ingredients of WP jelly work best when applied while the skin is still wet i.e just after a bath or shower, they don't actually add moisture to skin, but they do trap surface moisture onto the epidermal layer and seal it in.
Light Liquid Paraffin
Paraffin Wax
Micro Wax
Perfume
Apply directly on Dry, Ageing and delicate skin to keep it smooth and moist.
Pack Size: White Petroleum Jelly (Perfumed) is available in bottle of 25 ml, 50 ml, 100ml.
Caution: For external use only.