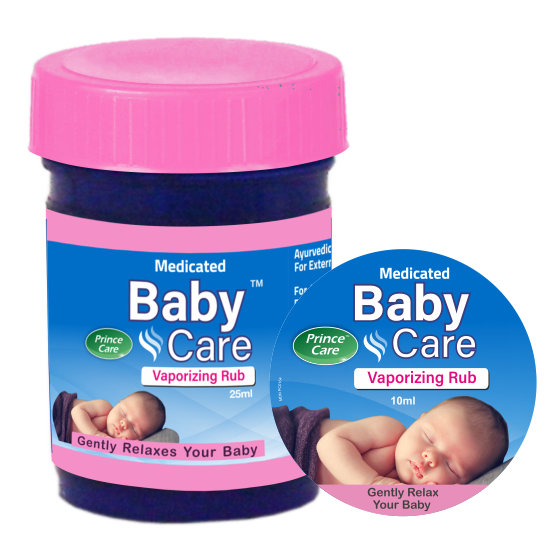 Baby Care Rub
Jelly with more melting points is used so that it does not melt.
Children get relief in the congestion of sour-cold, Baby's skin is safe.
Available in attractive and premium packing.
Coconut Oil
Alovera
Eucalyptus Oil
Perfumes:
Lavender Oil
Rosemar Oil
Petroleum Jelly Base
Massage chest, head, waist, hands, and feet with soft hands.
The product is for children older than 3 months. The product is only for use on the external part of the body. Keep away from the eyes. Do not heat on water, microwave oven, stove. If not used, then bind the cap.
Packing: 10ml, 25 ml