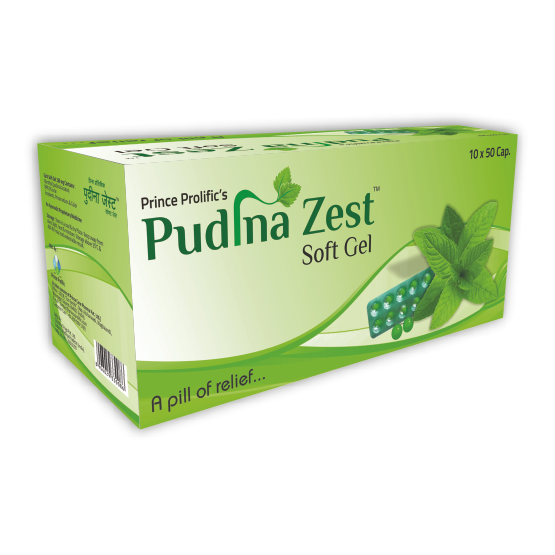 Pudina Softgels
Pudina Zest Sofgel is the blast of mint in the Stomach that gives instant relief from different problems related to stomach.
It gives you relief from Indigestion, Acidity, Gastric Troubles, Stomach Ache & Bad Breath.
Menthol (Pudina Ka Satva) BPN 3% w/w, Excipients, Preservatives & Color.
1-2 Pudina Zest Capsules when required with a glass of water
Not Suitable for Children under 12 years.
Store in Cool & dry Place.